Urban Decay
Fully remote strategy, creative direction & production for
Urban Decay's "All Eyes On You" digital, social and influencer campaign.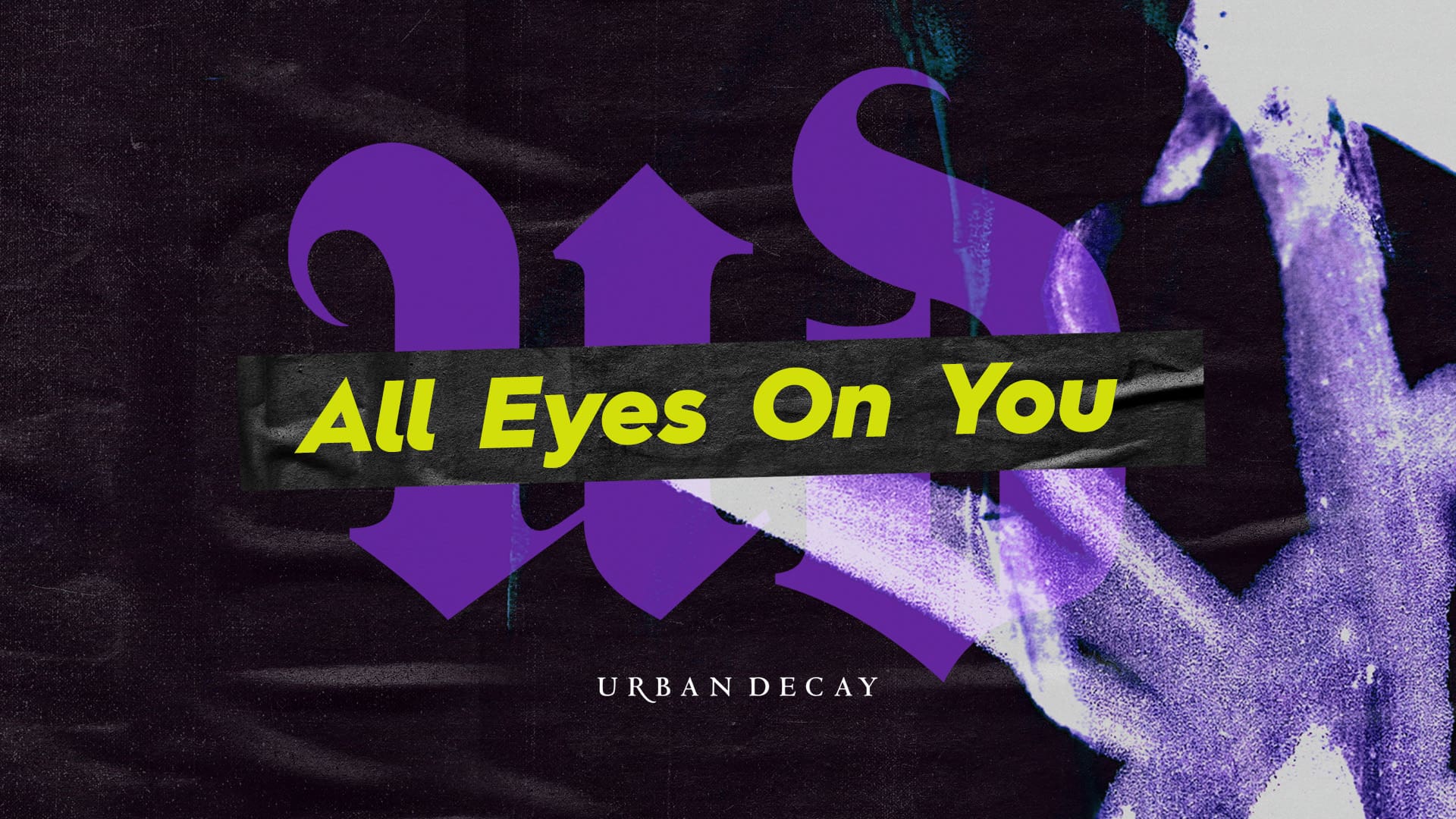 The "All Eyes On You" campaign was created around the idea that one can still voice their individuality while wearing a mask. Creatively, we looked to embrace the visual language of Urban Decay – bold colors and graphics – with a 90's magazine collage illustrating the personalities of our heroes. 2D motion graphics using repetition, pastels, soft holograms, and ruined polaroid's coupled with freehand text treatments brought the stories to life.
Upholding our creative standards, we approached the "All Eyes On You" campaign as an entirely remote production project. This included pre-production interviews, remote creative direction and structured style guides to ensure the highest quality of talent creative submissions. Motion graphics that embrace the mixed format content submission from our talent elevated the footage. Each film reflects the spirit of the talent, their unique modes of self-expression, and their personal stories. This visual treatment, as well as music and sound design, reinforces the creative thread that unites these stylized profile films and still portraits.